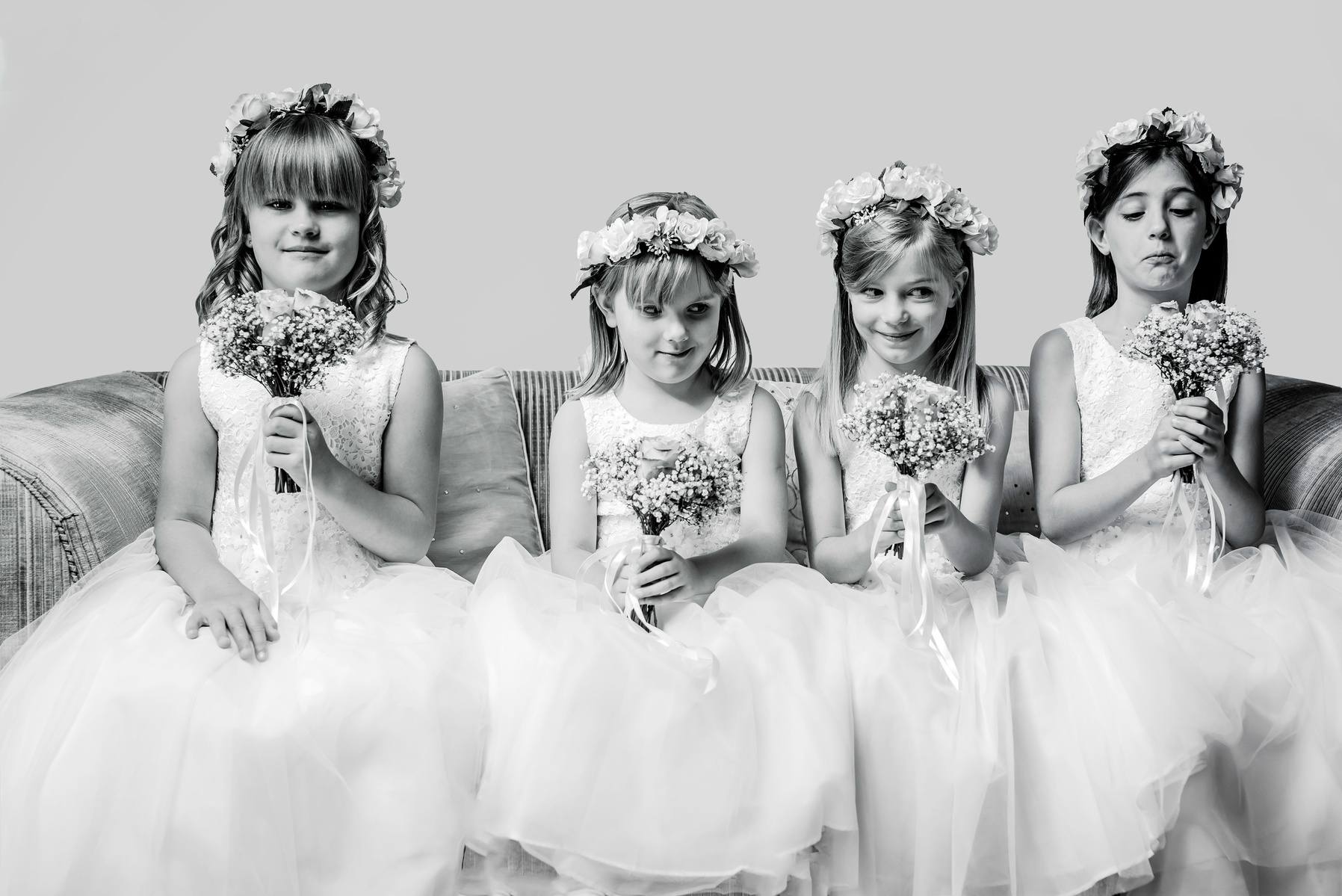 Select Portfolio to see a broad example of my images from different weddings.
For information on my prices and examples of my work please see the relevant sections of my site. Thank you.
Photography is an experience.
Wedding photography particularly so.
I believe the benefit of having a friendly, affable photographer at your wedding is that you'll feel relaxed, absolutely the last thing I want you to think about on the day is the photos or the photographer, I want you to enjoy your day. On my blog is a Posing Guide which despite the name, is particularly beneficial for more natural looking shots. "For live interactions with other people, casual and slouchy is good enough. But in photography, we must take that acceptable posture a step further into a slightly uncomfortable state. It is much easier to look good to others when there is movement. The angles others see you from are always changing. So if someone happens to catch a glimpse of you from a bad angle, it will be just a glimpse. That's it! But in a photograph, that glimpse of time becomes permanent - which is why it takes effort to make sure we look our best in a photograph..."
Your day is unique and individual, and this is the way I will treat it. I don't have any fixed way of doing things. I'll fit in with the way you want things done; I am happy to be invited along the journey of the planning so that I can offer guidance and support but only when it is asked for.
You will look stunning on your wedding day, and my goal is to capture that forever. I think the telling of a story is vital: so I'd like to be there for you all day, from getting ready through to the speeches and into the evening.
I will create some beautiful images for your wall, crafted on the day with lighting and scenery.
I will also produce a reportage style story of your day, plus, of course, a vast selection of photos on your USB Stick, the relevance of which will only become apparent years later when you flick back through them; forgotten faces and lost friends will return. Please get in contact, I'd love to hear more about your wedding.
The most important thing about me: I like people. I know you might have been expecting me to use words like portrait, documentary and art, but honestly, the thing that makes me…me; is that I like people. It means that I blend into an event and record it from the inside rather than with the external eye of an observer. It means that I like making people happy by providing an experience above and beyond my promise. It means I understand the subtle nuances of body language and eye contact. It means I'm not just a storyteller, but a narrator.
Life can only be understood backwards but it must be lived forwards.
I love photography and being a wedding photographer in Devon in the South West of England has taken me to some of the most beautiful venues. Church weddings are perfect for traditional weddings and are particularly apt if the wedding venue is your own village. North Devon has some beautiful venues and locations for beach weddings. You can get married at the stunning Tunnels beaches with its beach front location or Sandy Cove Hotel with its recently developed function room. We are equally spoilt for hotel weddings with the excellent Brend Hotels group of hotels offering beautiful wedding venues in Devon and Cornwall (Saunton Sands will always be a favourite of mine as this is where my wife and I got married). Multicultural weddings offer a fantastic chance for couples to show the heritage and cultural differences as well as similarities to create a wedding that is unique and personal. Themed weddings are always fun, where couples can truly show their personalities and interests. Indian weddings with traditions like Mehndi / Mehendi offer multi-day intricate ceremonies that are an honour to be asked to photograph. At the other end of the scale it's a joy to be involved in small personal elopement weddings with just a handful of guests in a small interesting intimate setting. I am familiar with the expectations of registrars and vicars and the order of civil weddings and religious weddings so that I can document the key moments like the exchanging of vows and rings plus of course The Kiss !
I've been taking wedding pictures since the days when wedding photos were created on film. Since then I have embraced digital wedding photography and make the most of using the latest full-frame professional cameras and lenses.
I'd love to tell the story of your marriage using a mixture of candid wedding photography and formal wedding photos. I believe the perfect way to record your wedding is by having a large series of documentary style wedding pics coupled with a collection of artistic posed photographs for printing in a wedding album or having as a print / large canvas or wall art.
Which wedding photographer do you choose though? There are lots of us aren't there? It might be tempting to say you are going to choose "the best wedding photographer", but what is "the best" ? It's like deciding who the best musician is; there isn't one. We choose to listen to the ones who's lyrics speak to us, who's music best captures our mood or elevates us from it. "The best artist"? I don't know, I have a list of artists I love, but of that list I don't know who is the best. I suppose I chose them because I love their work. I want to own some of it. But I think a photographer is more than that. I think you should be able to imagine yourself in their art. And I think you should like your wedding photographer,
I really really think you should like your wedding photographer. Our presence at your day becomes part of your day.
If you are not just looking for wedding photographers near me/ local photographers for your engagement photography then rest assured that I am happy to travel as a destination wedding photographer. Although the majority of the wedding venues I visit are based in North Devon, I often visit Somerset, Wiltshire, Cornwall, Dorset and other areas in the South West. As I am confident in the beautiful and varied weddings on offer I look forward to hearing from you no matter where you live. I am available to be your wedding photographer nationally and internationally.
If you are also looking for wedding videography I can confidently recommend the work of Luc at https://www.lucamadenfilms.co.uk, there's a link on the menu.
As your wedding photographer I've chosen not to include wedding albums or large canvas prints into my costs. Although it is common practice for wedding photographers to include printing costs within their prices this often incurs an additional "middle-man" cost to you. Perhaps those photographers may feel incentivised to choose a printer based on their cost rather than quality. I believe you the groom and bride are better served by ordering the prints, canvas or wedding albums directly from award winning companies like Whitewall. I believe the money saved, allows you to avoid cheap wedding photography or cheap wedding photographers and instead collaborate with those who see wedding photography as an art as well as a business.